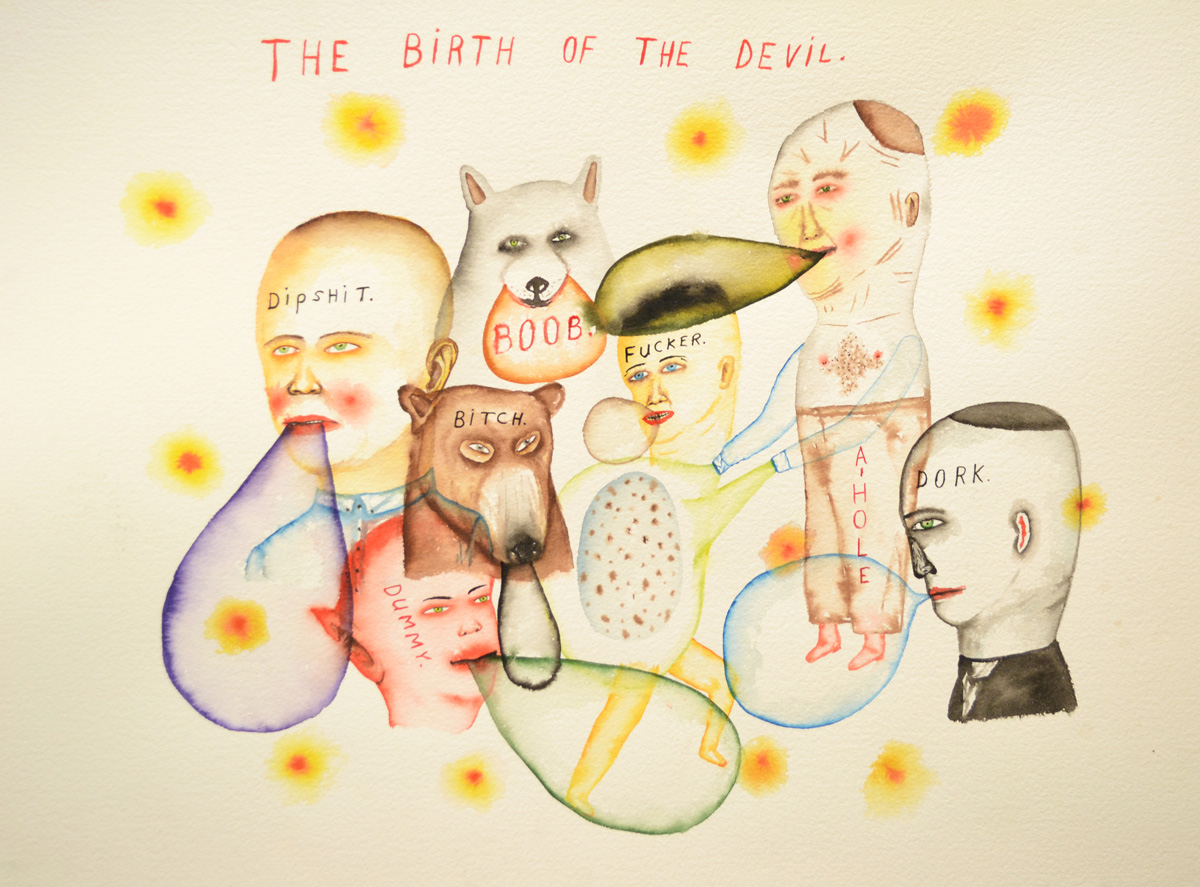 FRED STONEHOUSE was born in Milwaukee, 1960. He now lives and works in Milwaukee, in Wisconsin.
Holding a BFA in painting from UW-Milwaukee, currently Fred teaches drawing and painting at UW-Madison (Wisconsin).
A major figure in Wisconsin art, Fred Stonehouse is nationally recognized for his beautifully executed artwork and witty sense of rebellion. His style has a sophistication that reflects his diverse, cross-cultural interests, and outsider and folk art influences. Often encompassing religious or surreal contexts, his paintings are a materialization of his nostalgia for familiar cartoon figures of the past, blended with the artist's own delicate balance of humor, beauty and derangement. The artist, a Milwaukee native, has enjoyed over fifteen museum exhibitions across the country including a retrospective at the Madison Museum of Contemporary Art and has been featured in Blab and Juxtapose magazines.
His works are part of many private, such as Madonna's, and public collections: to name only a few, Mary And Leigh Block Museum Of Art, Evanston (Illinois); Milwaukee Art Museum, Milwaukee; San Jose Art Museum, San Jose (California).
Amongst his main personal exhibitions: in 2013, The Deacon's Seat, St. Ambrose College, Davenport (Iowa); in 2012, Blood Relatives, Taylor Bercier Fine Art, New Orleans; in 2011, Marsh Night, Koplin Del Rio Gallery, Los Angeles; in 2010, Marshland, Howard Scott Gallery, New York; in 2007, Selections From The Natural History Portfolio Of Marshall Deerfiled, Tory Folliard Gallery, Milwaukee.
Amongst his main group shows: in 2014, Don't Wake Daddy IX, Feinkunst Kruger, Amburgo; in 2013, Vice And Virtue, Northern Illinois University Art Museum, DeKalb (Illinois); in 2007, BLAB!, Copro Nason Gallery, Santa Monica (California).