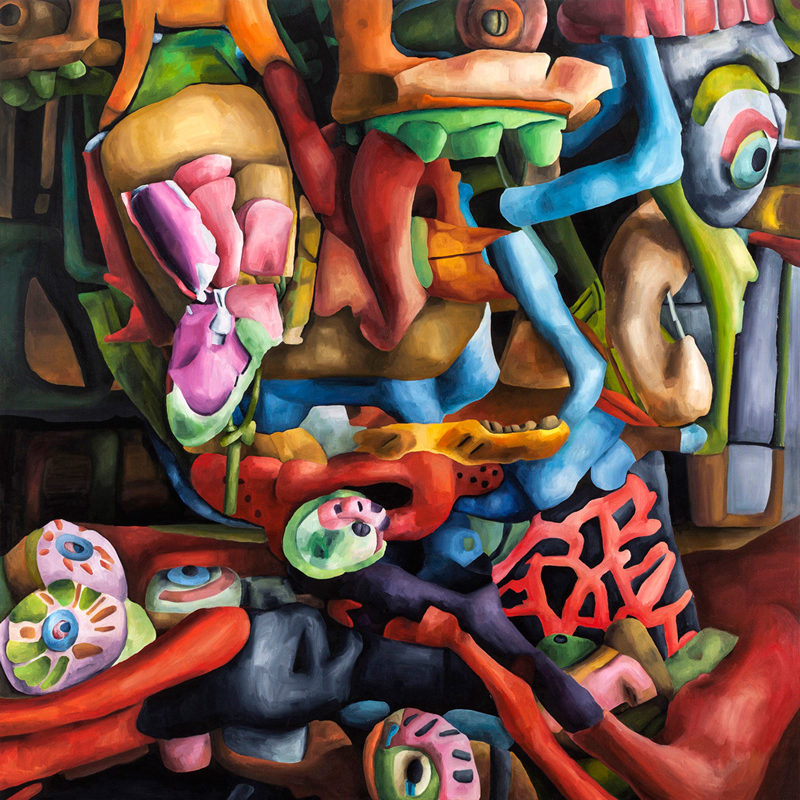 7.02 – 2.03.2013
MARTA SESANA – La Festa della Luna
Antonio Colombo inaugura per Little Circus, spazio interno alla galleria dedicato a progetti speciali, la mostra personale di Marta Sesana intitolata La Festa della Luna.
La Festa della Luna o Festa di mezz'autunno era una delle ricorrenze più importanti (dopo la Festa di Primavera) per il popolo cinese che in quei giorni poteva riposare dedicandosi alla consumazione di dolci e alcolici.
La mostra ne trae ispirazione per approfondire il rapporto tra l'uomo, la società e il lavoro. Questa ricorrenza oggi non è più festa nazionale e questo cambiamento è da considerare come specchio della mancanza di socialità all'interno delle comunità contemporanea dove la parola dominante è oramai il profitto.
In Italia la stessa ricorrenza è stata riproposta per alcuni anni nei giorni di luglio nella Pineta della Val di Scalve, ma con differente spirito e partecipazione.
Marta Sesana presenta per la mostra tre nuove opere di grandi dimensioni, insieme ad un'installazione site-specific e alcune carte, che ricreano l'ambiente e la "fauna" della festa.
Marta Sesana è nata nel 1981 a Merate vive e lavora a Milano.
Tra le sue mostre personali: "Nella Massa", a cura di Flavio Arensi, Castello di San Giorgio –spazio dovevaccadere, Legnano, (2009), "Cupio Dissolvi" a cura di Stefano Castelli, Studio d'Arte Cannaviello, Milano (2009), "Piazza d'uomo" Nur Gallery, Milano (2011).
Tra le collettive "11° Premio Cairo" Museo della Permanente, Milano (2010), "Go with the Flow" a cura di Alberto Mattia Martini VIlla Bottini (Lu) (2012), "Something Else" a cura di Roberto Fantoni, Antonio Colombo Arte Contemporanea, Milano (2012).