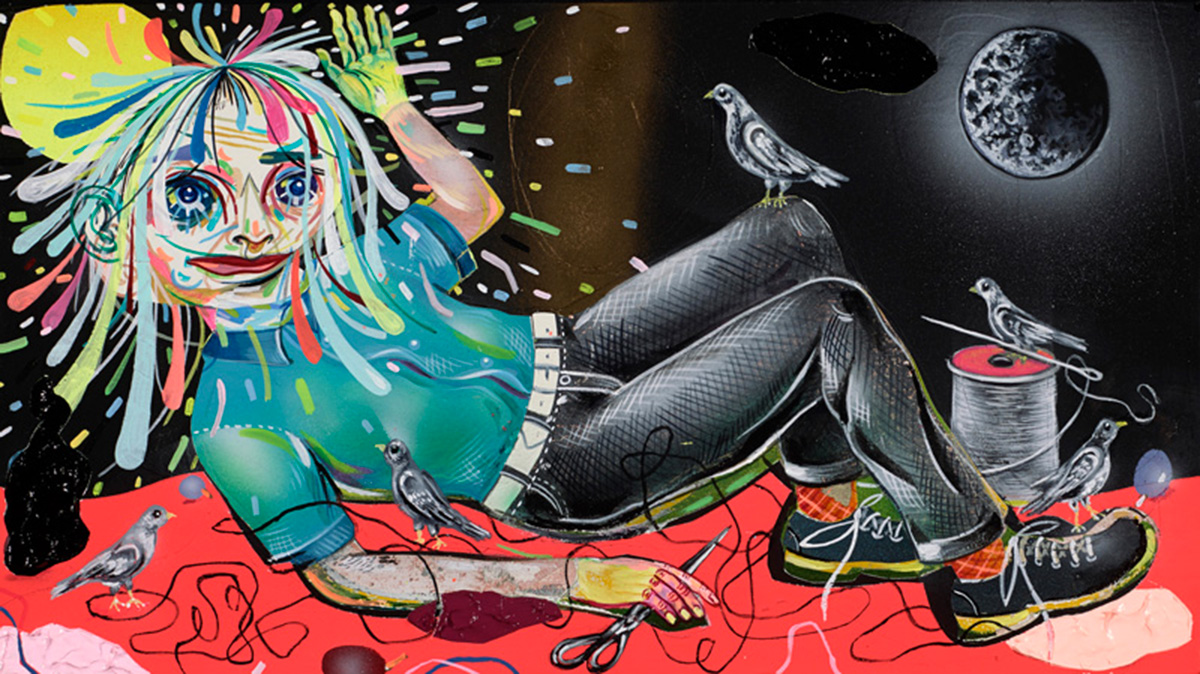 CLAYTON BROTHERS
Rob (1963, Dayton, Ohio) e Christian (1967, Denver, Colorado) Clayton hanno frequentato l'Art Center College of Design di Pasadena (California), laureandosi a pieni voti.
I Clayton Brothers hanno un processo di lavoro non convenzionale nel quale ognuno contribuisce all'aggiunta di media differenti trasformando l'opera e adattandosi a quanto già completato dall'altro. I due artisti prendono ispirazione dal loro ambiente circostante, includendo tra i soggetti della propria pittura le attività locali, il vicinato, i frammenti di conversazioni sentite. Nel loro comporre le opere insieme, motivi, gesti, luoghi e figure ricorrono, in modo da creare legami narrativi e drammatici tra lavori inizialmente separati. Attraverso un approccio alla pittura come  rappresentazione visiva della pura energia, le scene quotidiane esplodono in un vortice di colori sfumati, movimenti animati e disposizioni degli oggetti tali da generare un effetto che sembra mostrare diversi frame di un film in modo simultaneo.
Hanno tenuto importanti mostre personali al Musee de la Halle Saint Pierre di Parigi (2013), al Pasadena Museum of Art (2011) e al Madison Museum of Contemporary Art (2010) e in diverse gallerie a Los Angeles, New York, Houston, Santa Monica e Pechino (Cina). Hanno, inoltre, partecipato a mostre collettive presso il Santa Monica Museum of Art (Incognito, 2010), il Laguna Art Museum di Laguna Beach (In the Land of Retinal Delights, 2008) e il Marianna Kistler Beach Museum of Art di Manhattan in Kansas (BLAB! A Retrospective, 2008) oltre che ad alcune delle maggiori fiere d'arte internazionali, come Art Basel, in Svizzera, nel 2009 e nel 2010 e Armory Show a New York, nel 2006 e nel 2007.