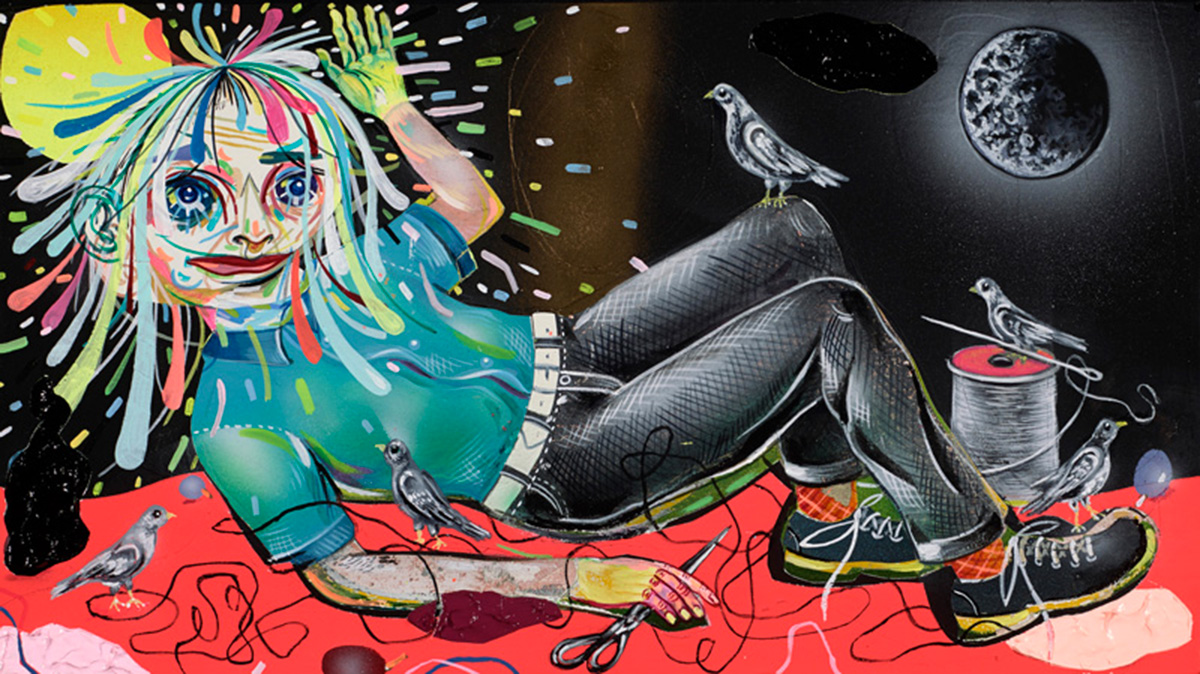 CLAYTON BROTHERS
Rob (1963, Dayton, Ohio) and Christian (1967, Denver, Colorado) Clayton studied at the Art Center College of Design of Pasadena (California), graduating with honors.
The Clayton brothers had an unconventional process in which one contributes mixed media while adapting, transforming and reworking what the other has completed.
They pulled inspiration from their environment, incorporating local businesses, neighborhood regulars and snippets of overheard conversations as subjects for their paintings. Composing pieces in conjunction, motifs, gestures, places and figures reoccur, creating interlinked dramatic scripts across separate works. Approaching painting as a visual representation of pure energy, everyday scenes explode in vortexes of blinding color, animated movement and product placement, giving the effect of revealing every frame of a film simultaneously.
They have had important solo shows at the Musee de la Halle Saint Pierre in Paris (2013), the Pasadena Museum of Art (2011) and the Madison Museum of Contemporary Art (2010), and in many galleries in Los Angeles, New York, Houston, Santa Monica and Beijing (China). Their works have also be featured in group shows at the Santa Monica Museum of Art (Incognito, 2010), the Laguna Art Museum of Laguna Beach (In the Land of Retinal Delights, 2008) and the Marianna Kistler Beach Museum of Art in Manhattan, Kansas (BLAB! A Retrospective, 2008), as well as major international art fairs like Art Basel, in Switzerland, in 2009 and 2010, and the Armory Show in New York in 2006 and 2007.