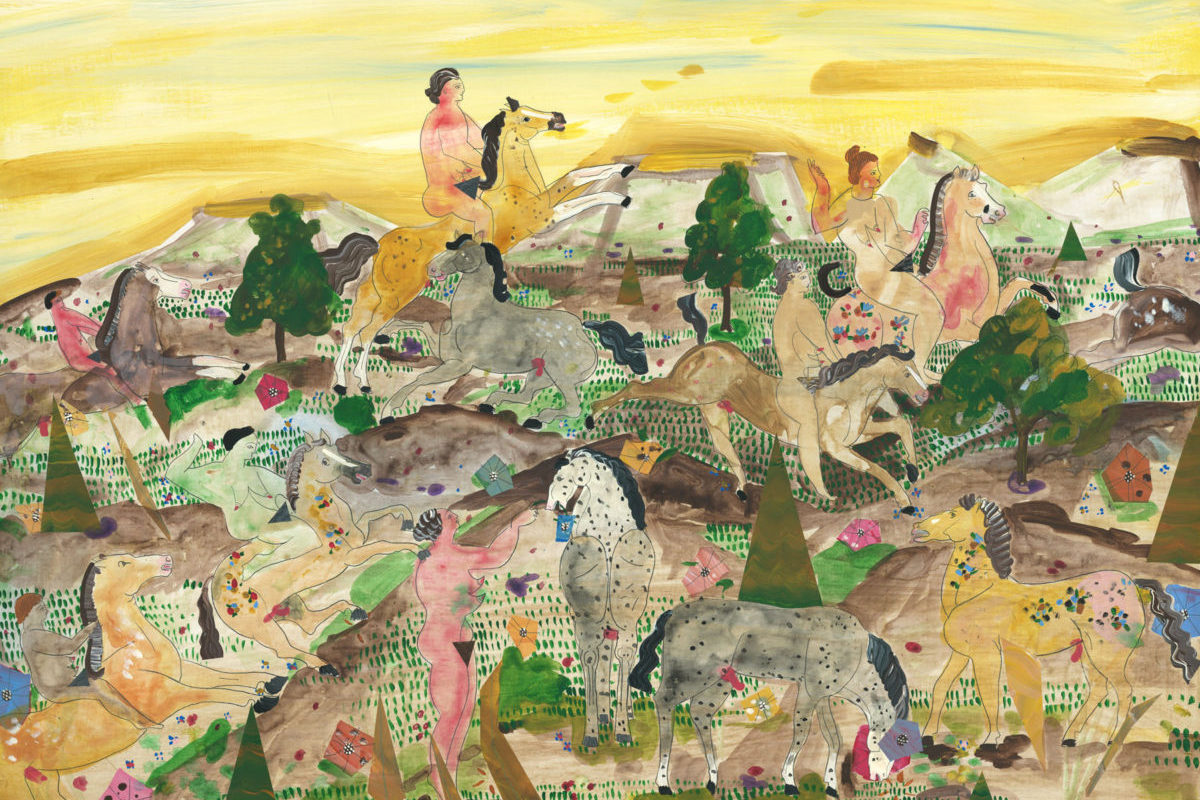 Opening 10 November
6.30pm
10.11.2016 – 28.01.2017
ANDREA HEIMER
Sisterhood
curated by Michela D'Acquisto
Antonio Colombo Arte Contemporanea is proud to present in Little Circus, the gallery space dedicated to special projects, Sisterhood, the first solo exhibition in Italy of the American artist Andrea Heimer.
Sisterhood is the term used by Andrea Heimer to define the bond – sometimes complicated and fragile, but always unique – between women.
Basing herself on experiences that only the female genre can fully understand, the artist explores with ease the world of girls during adolescence, that fleeting moment of transition between the innocence of childhood and the disenchantment of maturity, during which every experience is new and everything seems possible. Heimer openly denounces the difficulties of becoming adults in what still is "a man's world" with double standards, and no topic is too controversial: the intent is not to impress, but, clearly, to remove the stigma that hypocritically is still associated with the exploration of sexuality, the desire for independence, and the fight for equality of the "weaker sex".
Andrea Heimer's painting is well suited to a narration of the formative education as autobiographical as reworked. Even at the level of perception the induced feeling is dual: if at a first glance her works, with their soft colors executed with a delicate hand, can deceive the eyes, the titles, elaborately descriptive, leave no room for misunderstanding. Undeniable, both conceptually and visually, is the influence of Henry Darger – the American brut artist who, self-taught, illustrated in watercolor an epic poem of his own invention in which scenes of eroticism and violence are reproduced in shading tones – as well as the decoration typical of Ancient Greece's black and red figure pottery.
The entire work of Heimer evokes the era of the myth, of the initiation rite that marks the one-way passage from one status to another and indelibly marks the individual.
On show ceramics, paintings, and works on paper.
Andrea Heimer
Andrea Heimer was born in 1981 in Montana.
She has started painting as a self-taught artist; currently she studies art at the New Hampshire Institute Of Art.
She lives and works in the state of Washington.
Selected solo exhibitions: 2016, "Recent Works", Linda Hodges Gallery, Seattle; 2015, "Recent Works", CG2 Gallery, Nashville; "Recent Works", Lindsay Gallery, Columbus.
Selected group shows: 2016, "Inside Out", Castlefield Gallery, Manchester; "Figure As Form", Ltd Los Angeles, Los Angeles; "Over The Hills", Hometown Art, Brooklyn.