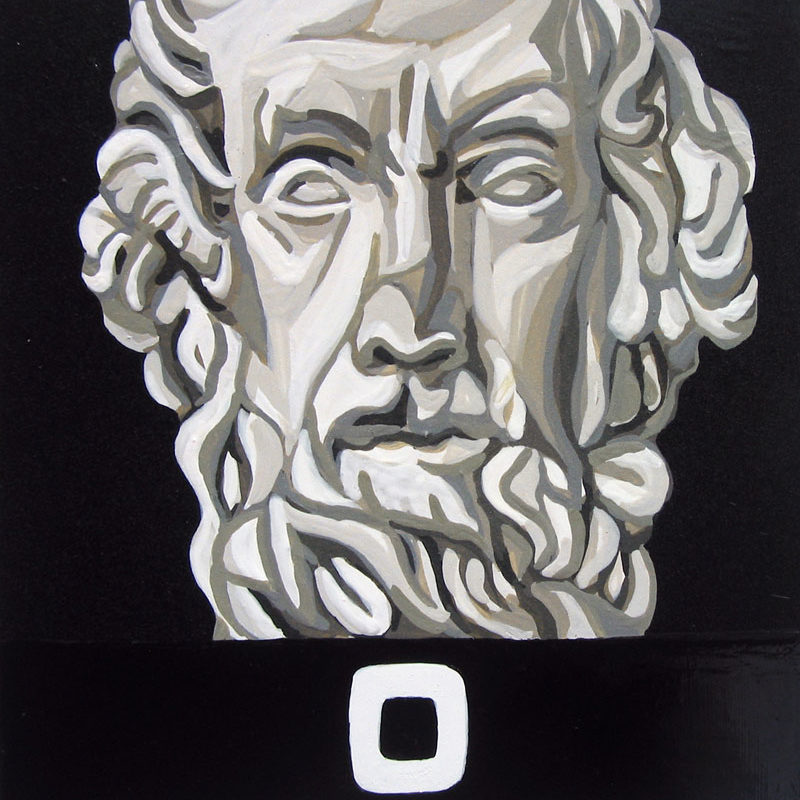 2.12.2011 – 15.01.2012
ANTONELLA MAZZONI – Calamite
Antonio Colombo presents a solo show by Antonella Mazzoni, entitled Calamite (Magnets), for LITTLE CIRCUS, the gallery's special project space.
Calamite begins with a handwritten phrase, transcribed by the artist, with scrambled letters, one letter for each magnet. The magnets measure 8.5 x 8.5 x 0.2 cm. Each letter is accompanied by an image that represents it: for example, V as in Vespa, or C as in Cervino. The images and letters are painted individually.
The aim is to share a thought in a way that is confined by the infinite.
Buying a magnet means sharing in the ownership of the work and the thought that lies behind it. The painting is no longer an object to hang from a nail, but a mobile work that can be installed in the heart of the home, on the refrigerator, or can follow you elsewhere in its package.
The shopping bag, made by hand by the artist, illustrates all the images of the magnets that form the phrase.
Antonella Mazzoni was born in 1957 in Fiorenzuola. She lives and works in Parma. During three decades of activity she has created projects for solo shows in private galleries in many Italian and foreign cities, including Milan, Turin, Rome, Trent, Bologna, Naples, Mannheim, Stuttgart, Hamburg, Copenhagen, Minneapolis. She has been invited to take part in curatorial projects in museums, including the Galleria d'Arte Moderna in Bologna, the Galleria d'Arte Modern in Rome, the PAC in Milan, the Museion in Bolzano, the Kunstverein in Freiburg, Museo Revoltella of Trieste, the Historical Museum of Tirana, the Muthesius Kunsthochschule in Kiel, Ville de Tours in Tours and the GAMeC in Bergamo.